Book a test drive or make an enquiry
Overview
In the Focus RS, you're surrounded by smart technologies. Every one of them has a dedicated role, but all have a single purpose: to enable you to enjoy your car's capabilities to the full.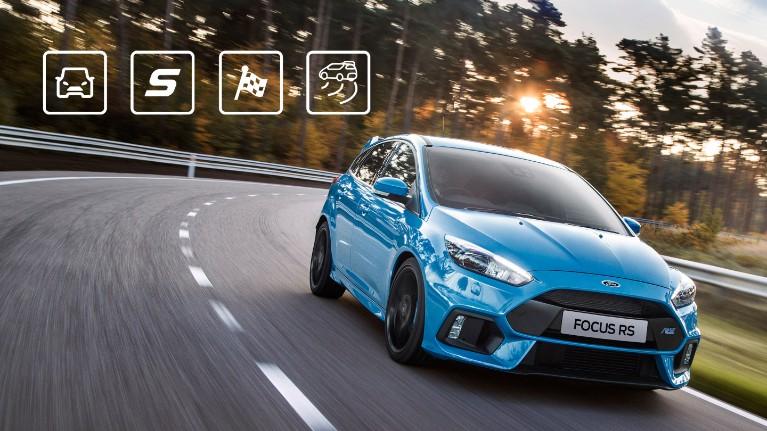 Ready for the road. Prepared for the track.
You can switch the Electronic Stability Control between three modes. At the flick of a switch, you can change between Normal, Sport or Track settings. Each mode adjusts the AWD system, damper controls, Electronic Stability Control and ABS systems, steering and engine responses, and even the engine sound.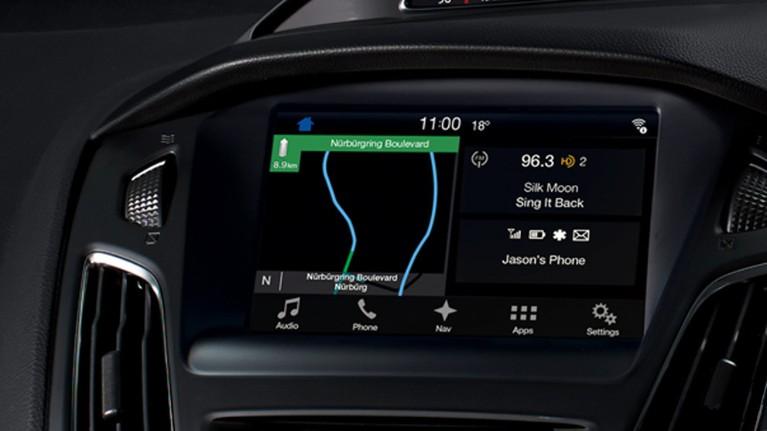 Go hands-free with SYNC 3
SYNC 3 is our most advanced version to date. It's faster and easier to use, with enhanced voice commands and even more functionality. The new interface has larger buttons for improved usability, and the colour Touchscreen now features pinch-and-swipe gestures found on smartphones and tablets for even more intuitive navigation. SYNC 3 also features AppLink, Apple's CarPlay and Android Auto, to display your smartphone's information on the touchscreen.
Driving Experience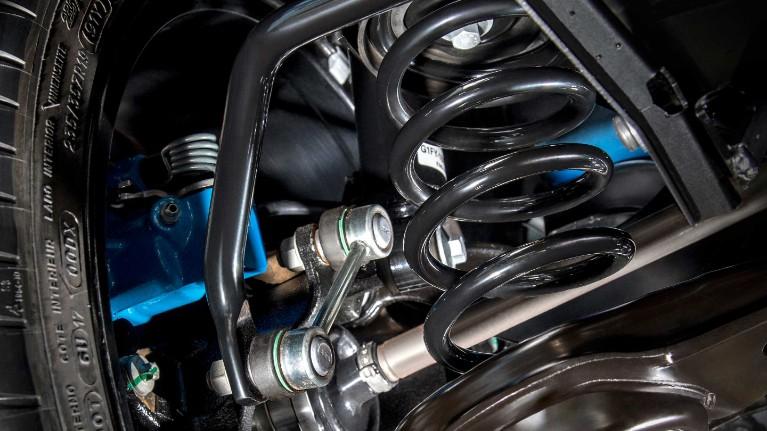 Suspension that adapts to the way you drive
The advanced, race-inspired, stiffened 'Öhlins Tenneco' suspension helps you keep the Focus RS under tight supervision at all times. It improves road holding and control, helping you feel connected to the road and experience outstanding, highly responsive steering feedback. For track driving, two-mode switchable dampers offer an even firmer setting so you can enjoy the full-throttle thrill of your course.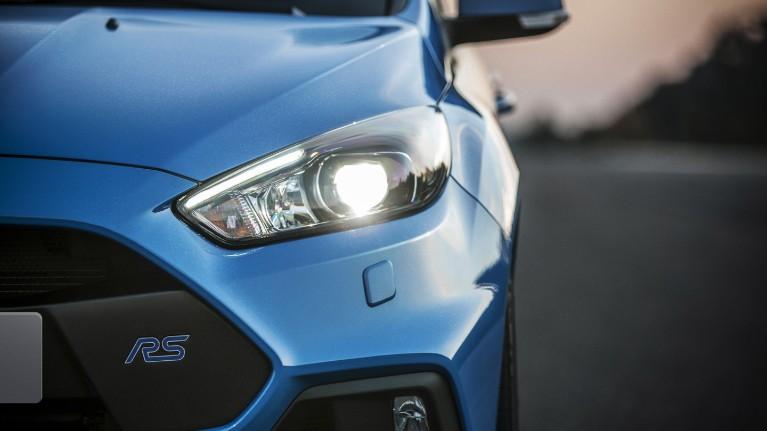 Headlamps that help you see around bends
The Bi-Xenon headlamps of an Focus RS aren't just striking; they're smart. That's because they precisely follow the road as you turn the wheel, giving you outstanding visibility. They're also able to adjust the headlamps' lighting pattern, depending on your speed, the environment and the conditions. Seven different modes include specific settings for when you're driving on town roads, country lanes, motorways or in adverse weather.
Comfort & Convenience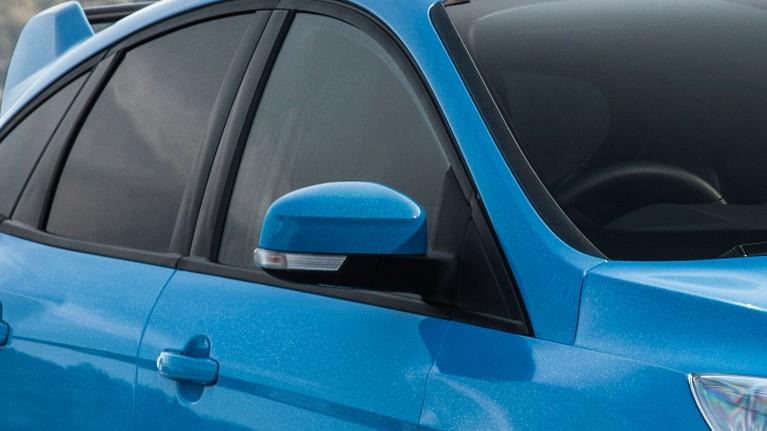 Wing mirrors that can protect themselves
To avoid accidental damage, power-foldable mirrors fold inwards when you're parked. Tucked back, they also protect the stylish integrated indicators.
Worry-free car sharing with MyKey®
MyKey® lets you set the maximum speed limit, a seatbelt reminder and even the volume of the audio system. The technology is designed to give you peace of mind if you lend your vehicle to a friend or family member, because you can programme the restrictions you want to set for that key. You can keep the unrestricted 'admin' key yourself and even have more than one of both if you want.
Performance & Efficiency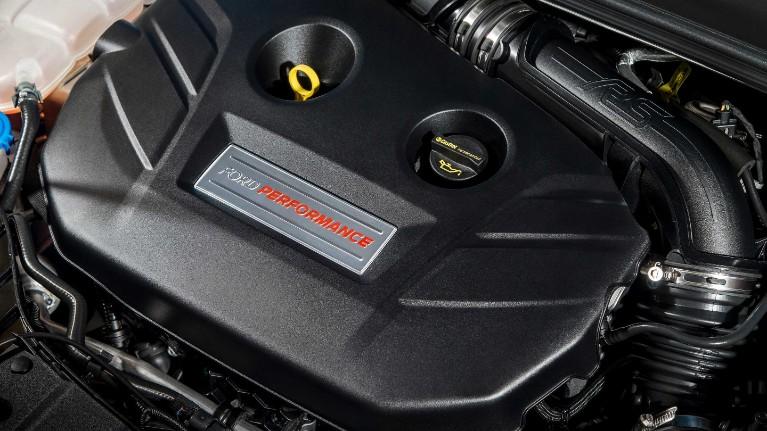 Advanced 2.3-litre EcoBoost Engine Technology
The 2.3-litre EcoBoost engine's revolutionary technology incorporates direct fuel injection, twin independent variable camshaft timing and a twin-scroll turbocharger.
Tuned and calibrated specifically for the Focus RS, the result is: maximum power of 350 PS and maximum torque of 440 Nm (470 Nm overboost).
Excellent low-end responsiveness is matched by powerful mid-range pull. And the free-revving top-end is set to a maximum limit of 6,900 rpm.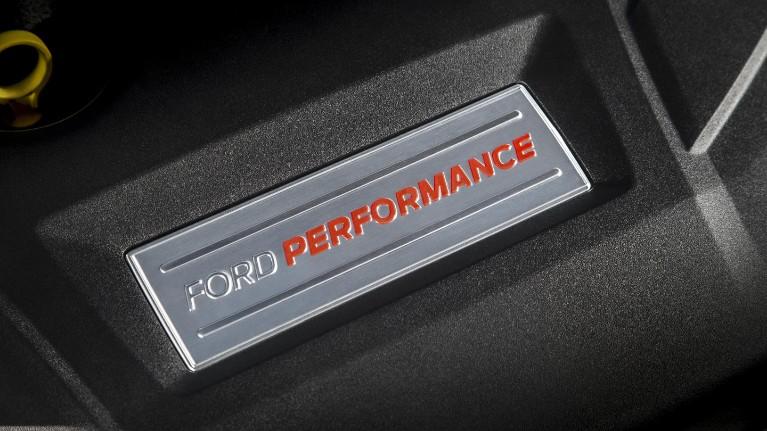 Our finest car, designed by our finest minds
By using the skills, knowledge and experience of Ford Racing, Team RS and other special vehicle operations (including Ken Block), Ford Performance launched with a clear mission statement - 'Innovation through Performance.' The Focus RS is the perfect expression of this philosophy.
Safety & Security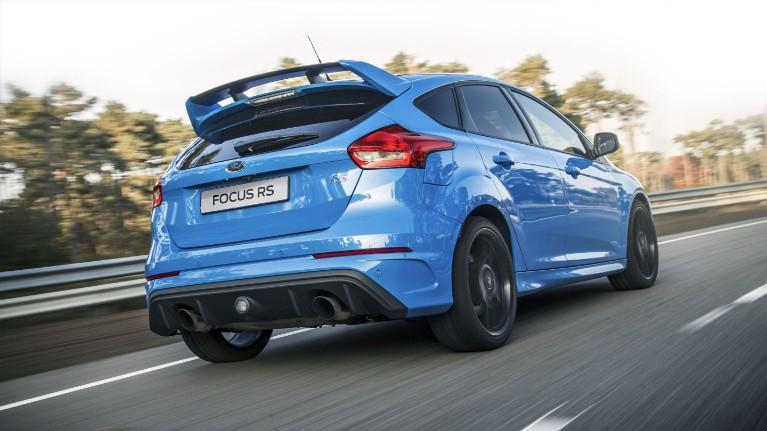 Coordinated safety system activate in a split-second
The Focus RS is equipped with an advanced Intelligent Protection System (IPS), which coordinates a series of safety systems to offer maximum protection for you and your passengers.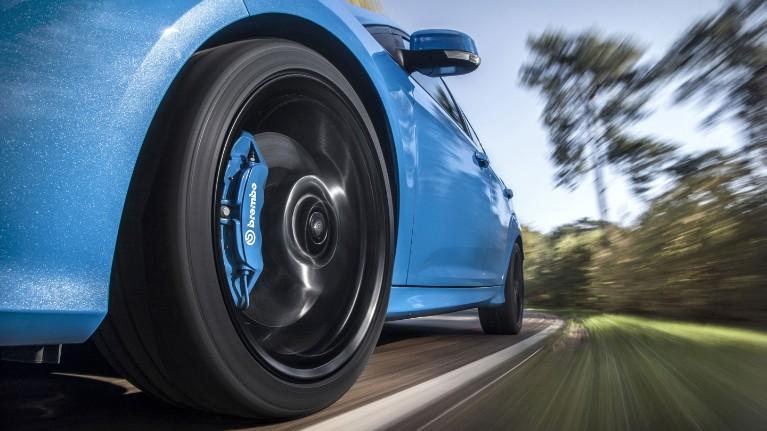 Advanced systems for more controlled braking
Anti-lock braking system (ABS) and electronic brake-force distribution combine to ensure that your braking is more controlled.