Book a test drive or make an enquiry
Overview
Smart technology, intelligent design, precision engineering: behind the wheel of the new Focus ST, you're as connected to the road as you are with your music, messages and phone calls on the move.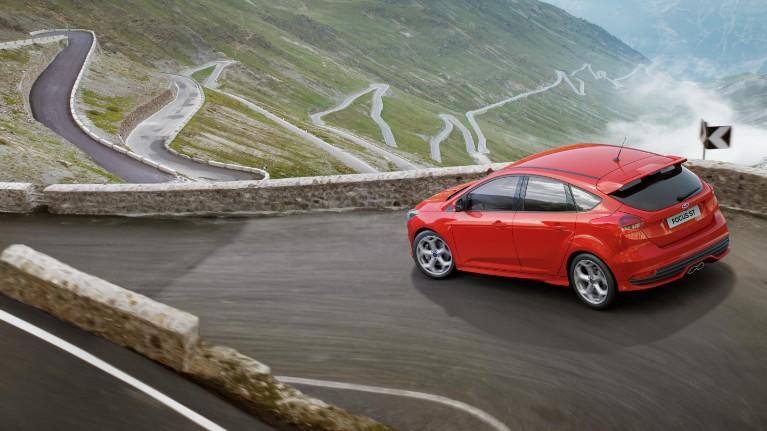 Maximum cornering control
Torque Vectoring Control reacts to the road surface 100 times per second. (That's 33 times faster than the blink of an eye.) Using this information, it balances the amount of power delivered to each of the two front wheels. This maximises grip and sharpens handling, helping you round corners and over undulations in the road.
Racing-style sports suspension
An upgraded suspension includes stiffer bushes on the front lower control arm and rear spring links, plus an all-new anti-roll bar design. This setup lowers the chassis, bringing the centre of gravity closer to the road for more precise cornering.
Driving Experience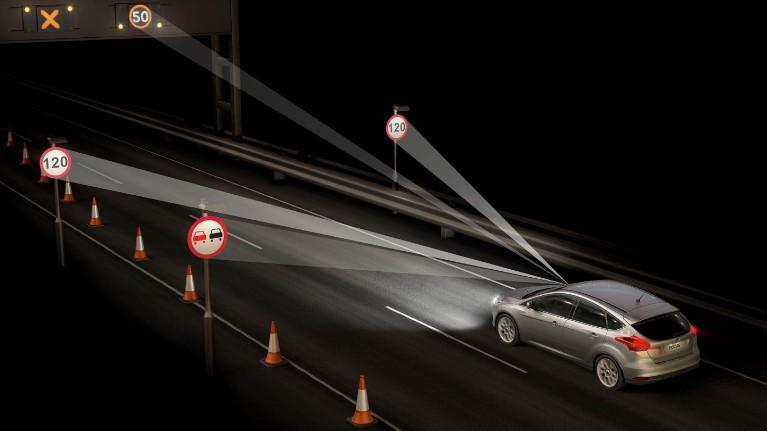 Sees the road signs you might miss
Whether the signs are at the side of the road or above it, permanent or temporary, Traffic Sign Recognition can identify them. An icon of that speed or a no-overtaking sign appears on the instrument cluster and changes every time you enter a new limit.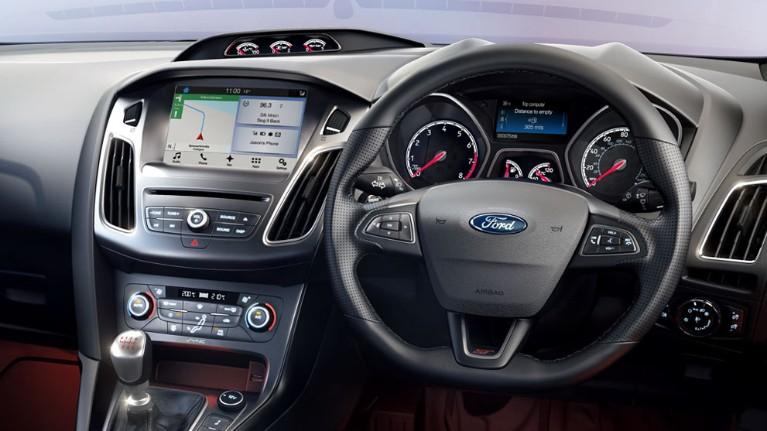 Go hands-free with SYNC 3
SYNC 3 is our most advanced version to date. It's faster and easier to use, with enhanced voice commands and even more functionality. The new interface has larger buttons for improved usability, and the colour Touchscreen now features pinch-and-swipe gestures found on smartphones and tablets for even more intuitive navigation. SYNC 3 also features AppLink, Apple's CarPlay and Android Auto, to display your smartphone's information on the touchscreen.
Comfort & Convenience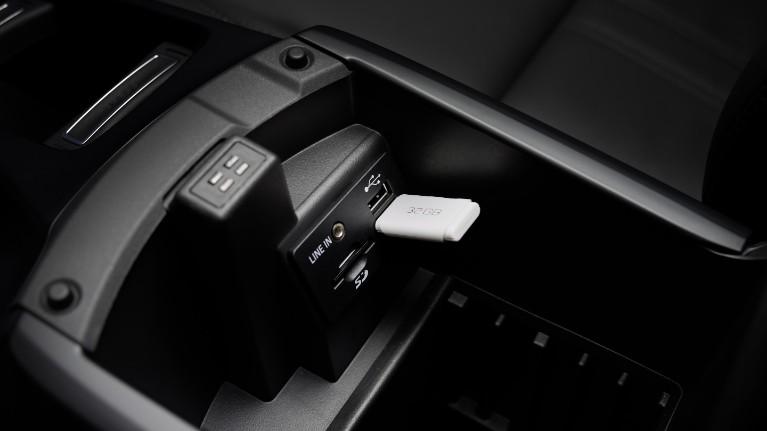 Clever storage for your smart devices
The centre console incorporates a space for smartphones and other mobile devices. It has a USB port for connectivity and power and a rubber mat to help hold your items securely.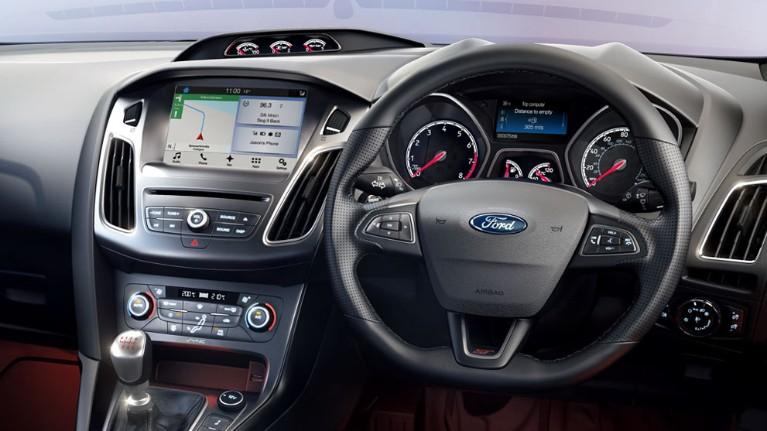 A wheel that puts everything to hand
A three-spoke steering wheel has been ergonomically designed with the driver in mind. Every button and control is at your fingertips and the position of the wheel improves both the usability and visibility of your car's instrument panel. For your further comfort, why not take the option of a new heated steering wheel?
Performance & Efficiency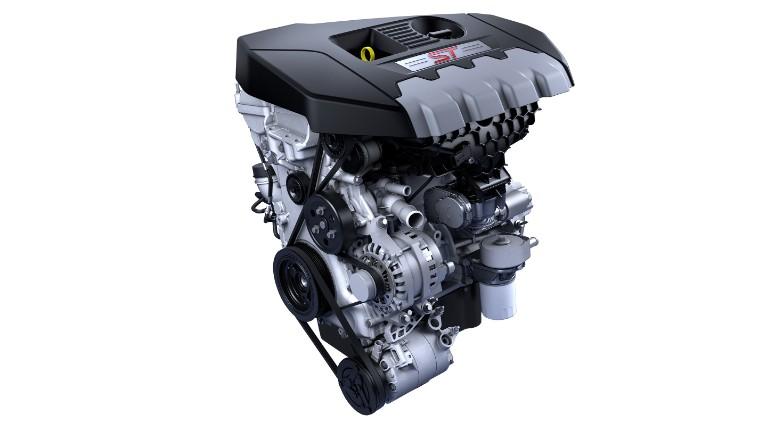 Experience EcoBoost
Turbocharging, twin-independent variable cam timing technology, high-pressure direct fuel injection: the 2.0-litre, 250PS EcoBoost petrol engine utilises them all to deliver (in the 5-door model) a 0-62mph, time of just 6.5 seconds and a top speed of 154 mph (limited). This lightweight aluminium engine is ultra-responsive and exceptionally efficient: providing swift acceleration through the gears and maximum torque available from just 2000 RPM.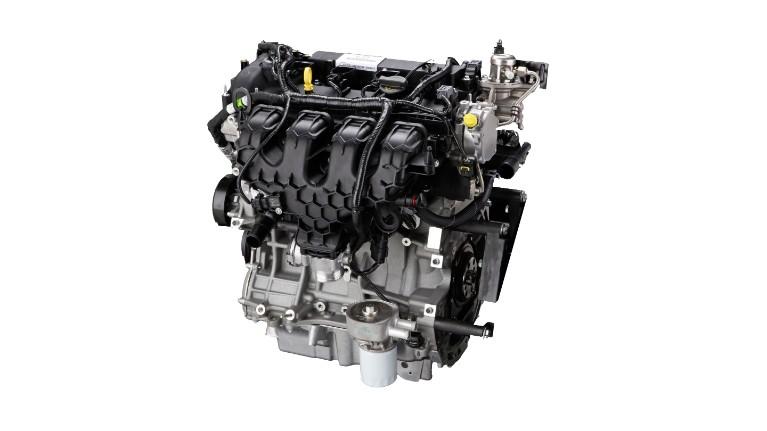 Diesel power
The 2.0-litre, 185PS TDCi engine can propel your Focus ST 5-door from 0-100 km/h in 8.1 seconds and onward to a top speed of 217 km/h (limited). Peak power is developed at 3,500 rpm and 400 Nm of torque is available from 2,000- 2,750 rpm. This torque output enables impressive in-gear acceleration and strong performance at low rpm. In 6th gear, you can accelerate from 80-120 km/h (50-75 mph) in just 9.7 seconds.
Safety & Security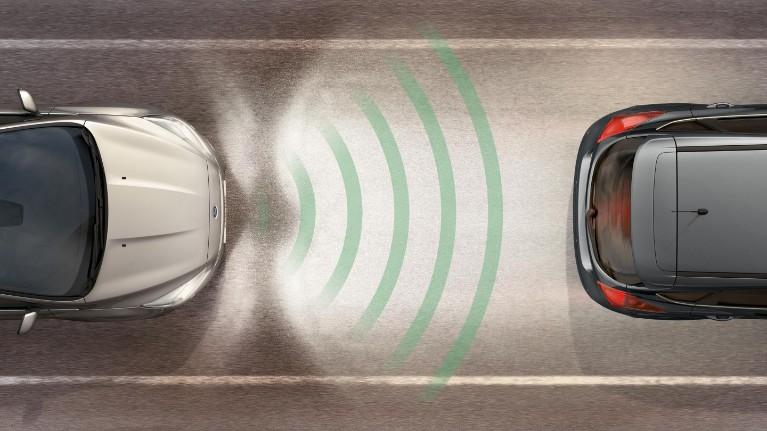 To help avoid low speed collisions
The innovative Active City Stop helps the driver avoid a collision in slow-moving traffic or at speeds up to 30mph. It does this by continually measuring the distance to the vehicle in front when it is within a near range. If the system detects the vehicle in front has unexpectedly reduced speed, it automatically applies the brakes.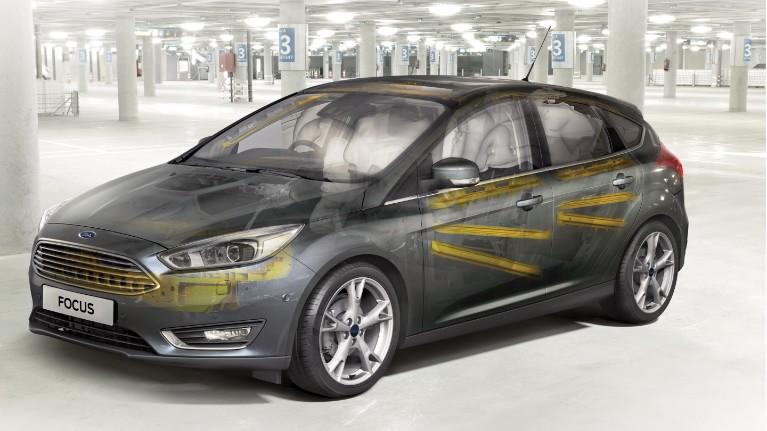 Coordinated safety systems activate in a split-second
The Focus ST is equipped with an advanced Intelligent Protection System (IPS), which coordinates a series of safety systems to offer maximum protection for you and your passengers.