Book a test drive or make an enquiry
Overview
The B-MAX is equipped with class-leading technology to help you with virtually every aspect of driving.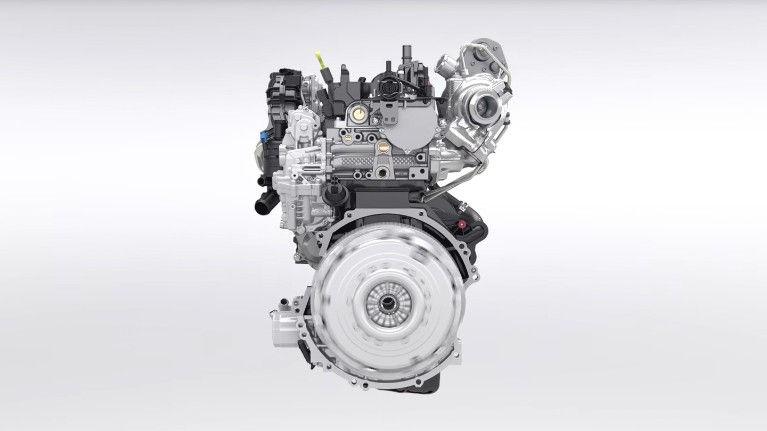 A technologically advanced engine
The Ford EcoBlue 2.0-litre engine is truly advanced, delivering new levels of power and torque. But impressively, the engine also meets ultra-low emissions targets and improves fuel efficiency.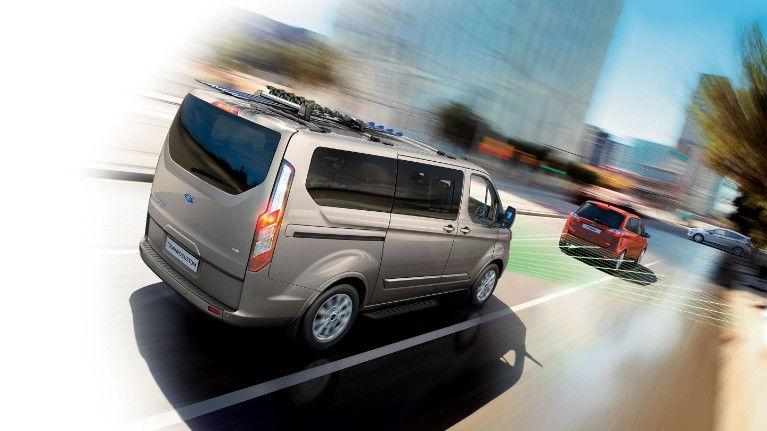 A system that can help protect pedestrians
Pre-Collision Assist detects slower vehicles in the road ahead, or pedestrians and vehicles that could cross your path, and warns you of their presence. If you don't respond, the system automatically applies the brakes. This technology is designed to help reduce the severity of accidents, or help avoid them altogether, and functions effectively at speeds of up to 50 mph / 80 km/h (assuming normal road and vehicle conditions).
Driving Experience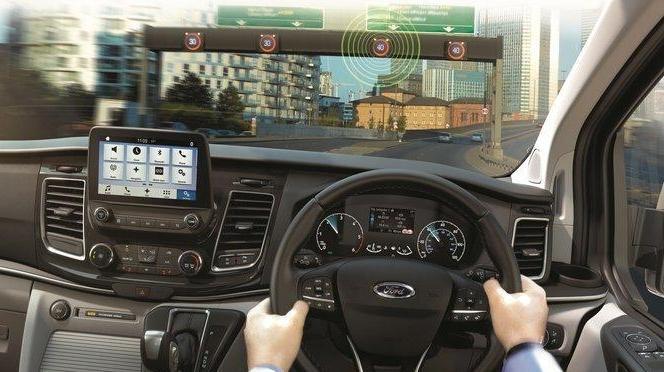 Helping to keep you inside the speed limit
The New Tourneo Custom now comes with Intelligent Speed Assist designed to enhance your speed control, enabling you to concentrate on the road. First, the Traffic Sign Recognition camera automatically detects the current speed limit (when activated), then the system adjusts your maximum speed setting to that limit.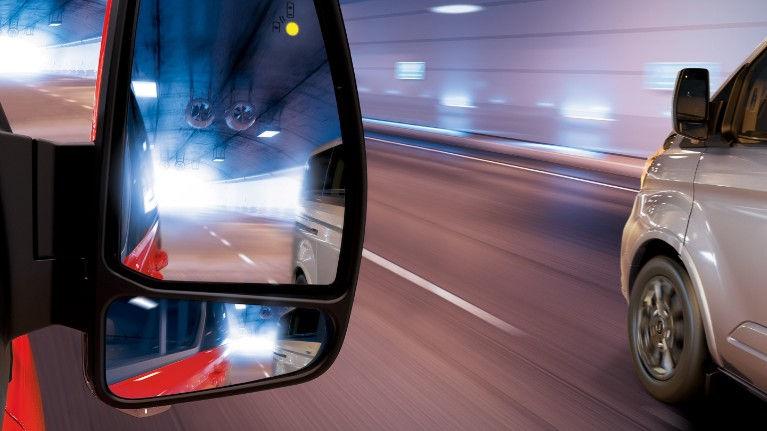 Technology that sees what you can't
The Blind Spot Information System uses RADAR sensors to see vehicles that may be hidden in your blind spot. They're situated on either side of your New Tourneo Custom and alert you with an orange light, clearly displayed in the side door mirror.
Comfort & Convenience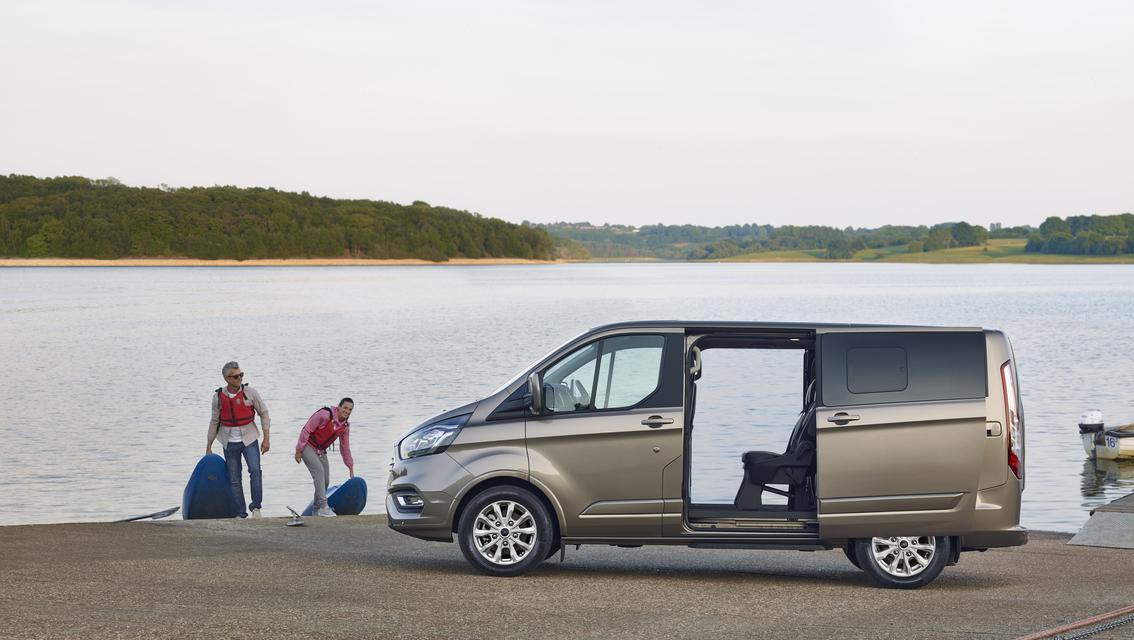 Twin sliding doors
For greater flexibility and easier access, there are sliding doors on both sides. Great care has gone into the design of the doors, with the sliding door track covered to conceal the mechanism, improve aerodynamic efficiency and help reduce noise. There are also premium quality running boards below the doors which are fitted as standard.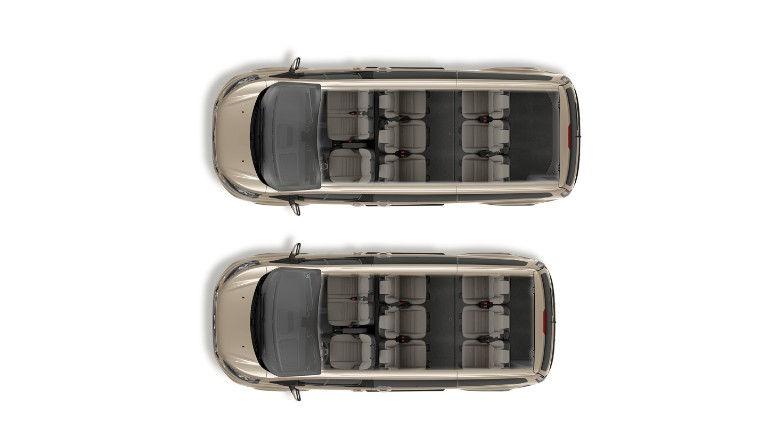 Tourneo Custom Shuttle Bus
With a focus on passenger comfort, the New Tourneo Custom Shuttle Bus L2 offers generous space in each of its four rows of Direct Access Seats. Rear seats are easily reached from the kerb-side sliding doors. Available on all series, and including a full leather interior option, it's the ideal way to prioritise passenger comfort and mobility over luggage space.
Performance & Efficiency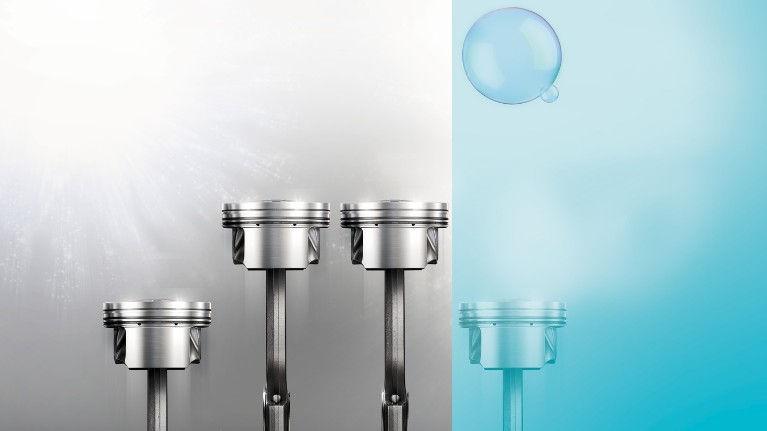 Performance that meets targets
The Ford EcoBlue 2.0-litre engine is an advanced diesel engine that achieves the ultra-low, Euro 6 emissions targets. The targets were achieved through the introduction of advanced catalytic systems technology. And we've achieved all of this without compromising the performance or driving experience.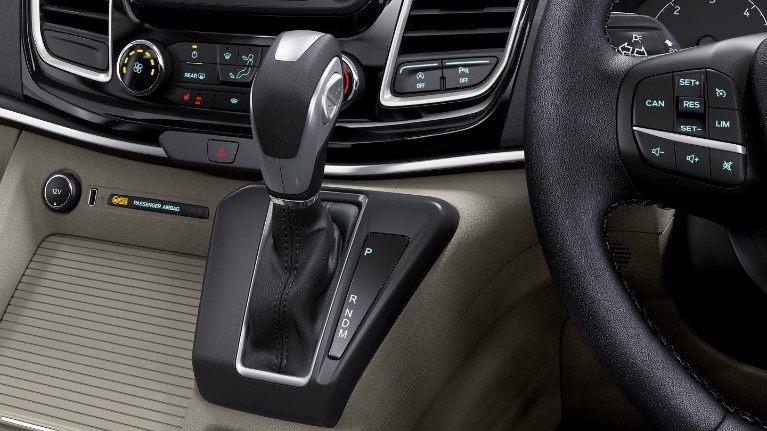 SelectShift automatic transmission
Both the 130 PS and 170 PS engines are available with the six-speed SelectShift automatic transmission. This is the standard powertrain of choice on a wide range of body styles and GVMs, and it's designed to provide a smooth, relaxing driving experience, especially in busy stop-start traffic. The transmission allows you to change gear manually if you prefer, using the gear shifter buttons on the facia-mounted gear lever. It also provides the ability to lock out gears in more challenging driving conditions. For example, on slippery surfaces or steep gradients.
Safety & Security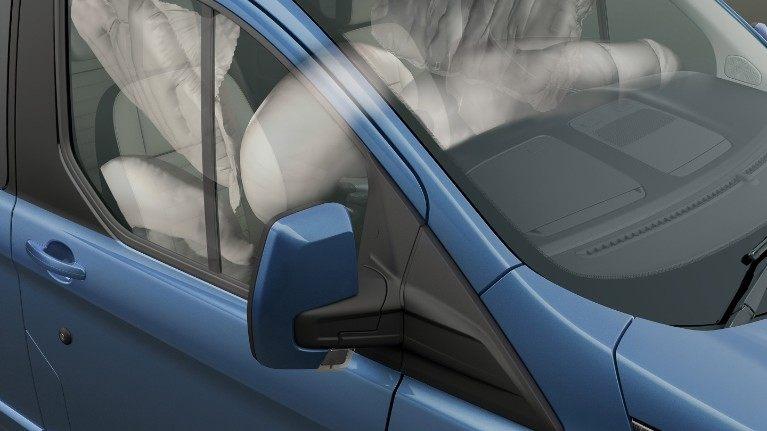 Surrounded by airbags
The New Tourneo Custom features a reassuringly comprehensive array of airbags. These include; a driver airbag as standard, plus optional passenger, head, thorax and side-curtain airbags to offer extra head protection in the event of an upper-side impact.
A stronger bodyshell
The New Tourneo Custom's more robust body structure delivers improved crash resistance and stiffness. The increased stiffness also results in significant improvements to the ride and handling and reduces the noise and vibration inside the vehicle.