Book a test drive or make an enquiry
Overview
Ford Ranger has long been one of the hardest working pickups in the business. Now available with an even longer list of ingenious technologies, it's also one of the smartest.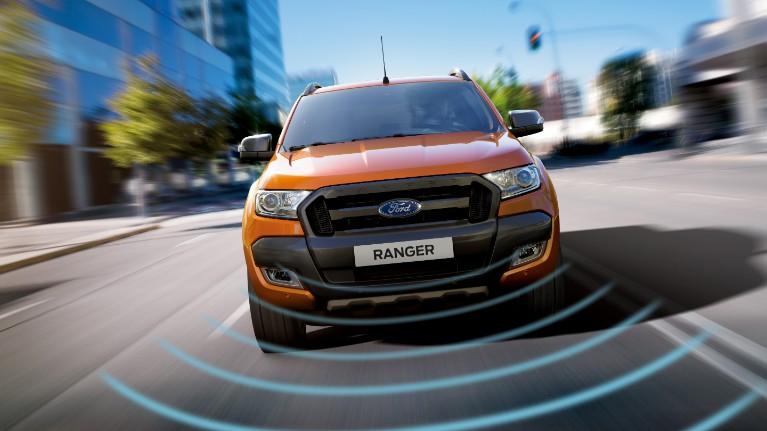 Forward Alert, always looking ahead
This system can alert you if it senses a potential collision with the car in front and may help avoid an accident. Radar in the front of the Ranger detects slower vehicles traveling in the same direction, and provides a visual and audible warning if they're rapidly approaching. If you don't react and continue to get closer to the other vehicle, Ranger will pre-charge and increase brake assist sensitivity, so even if the brakes are pressed lightly, they'll automatically apply a harder force to stop you quickly.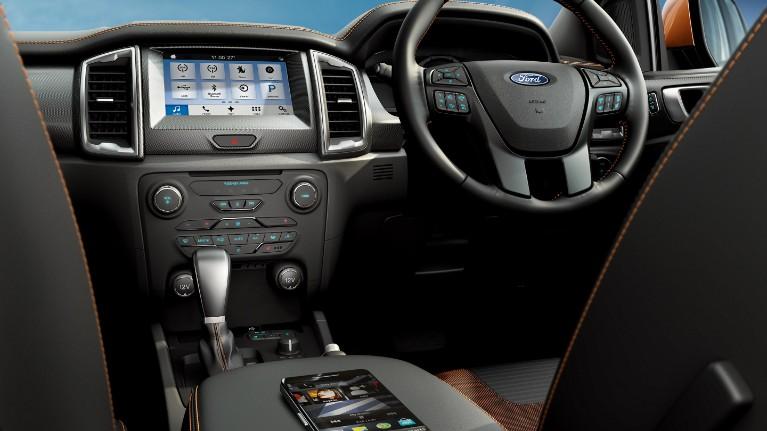 Go hands-free with SYNC 3
SYNC 3 is our most advanced version to date. It's faster and easier to use, with enhanced voice commands and even more functionality. The new interface has larger buttons for improved usability, and the colour Touchscreen now features pinch-and-swipe gestures found on smartphones and tablets for even more intuitive navigation. SYNC 3 also features AppLink, Apple's CarPlay and Android Auto, to display your smartphone's information on the touchscreen.
Driving Experience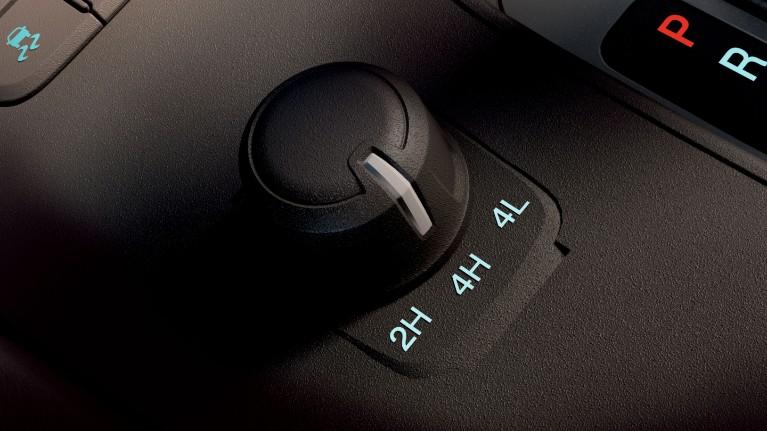 Selectable 4x4 for any terrain
Choose 4x2 for regular driving, 4x4 High Range for poor road surfaces and dirt tracks and 4x4 Low Range for exceptionally challenging terrain. Using Electronic Shift-On-The-Fly you can also switch between 4x2 and 4x4 High Range, whilst on the move.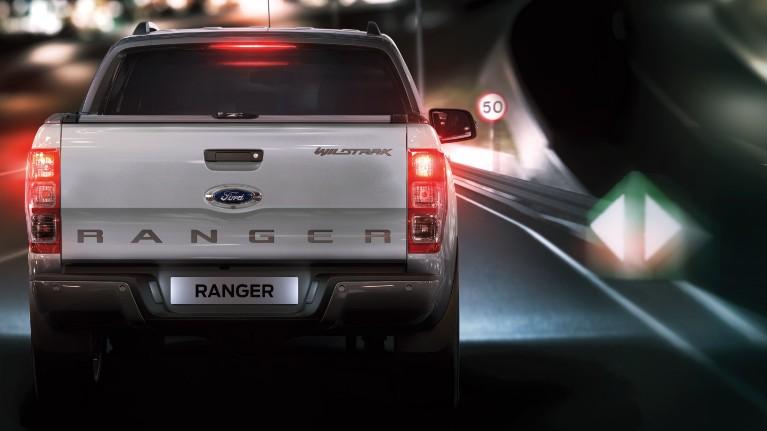 Sees the road signs you might miss
Whether the signs are at the side of the road or above it, permanent or temporary, Traffic Sign Recognition can identify them. An icon of that speed or a no-overtaking sign appears on the instrument cluster and changes every time you enter a new limit.
Comfort & Convenience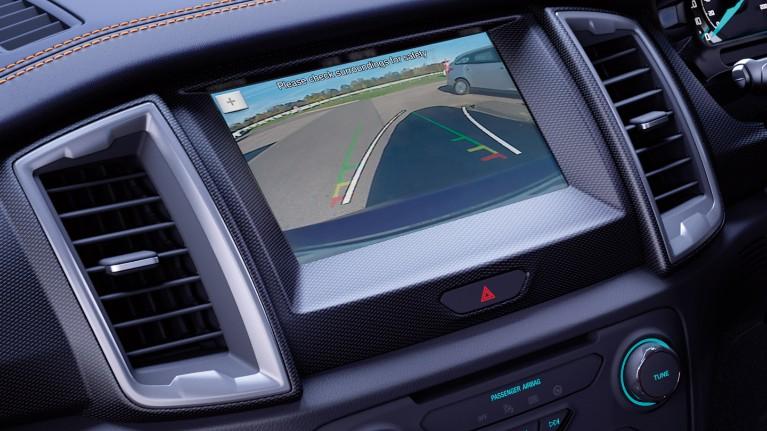 Easier, safer reversing
Bollards, bicycles, low walls… The rear-view camera shows what's behind you on a screen built into the centre console. As well as revealing objects you might miss, the system displays virtual lines to help you park into the smallest of spaces. The camera activates automatically when you select reverse gear.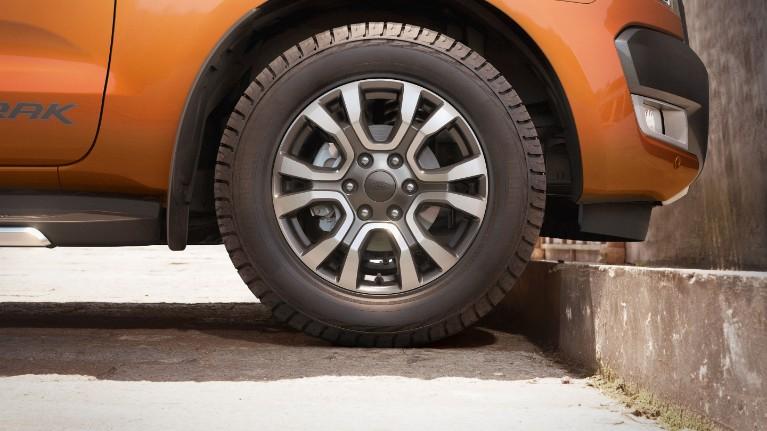 Sensors that take the stress out of parking
Parking distance sensors help you judge the distance between your vehicle and obstacles around you. When the sensors detect an object, they activate an audible warning that intensifies the closer you get to it.
Performance & Efficiency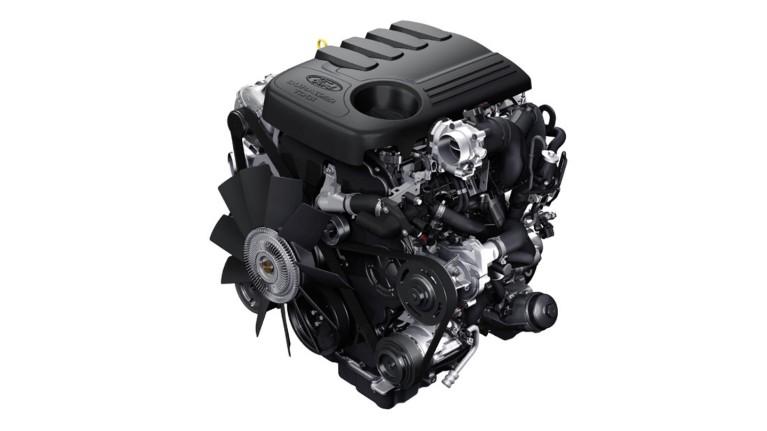 More powerful, more economical diesel engines
The 2.2L TDCi Duratorq diesel engine has proved its performance, strength and dependability in the field and has now been enhanced, offering additional power and economy.A 2.2L TDCi Duratorq 130PS and 330 Nm of torque is available only on the 4x2 Regular Cab XL.The 2.2L TDCi Duratorq generates an impressive 160 PS and 385 Nm of torque. Available in 6-speed manual and automatic transmissions (Selected models only).Need even more power? Then take the 3.2L TDCi Duratorq diesel option, with 200PS and 470 Nm of torque at your command.Impressive fuel economy and low emissions are delivered from 43.5 mpg (6.5L/100m) and 171 g/km CO2 emissions (160PS 4x4 with 6-speed manual and 3.15 FDR).The Ford Ranger offers a choice of axles for the manual 160PS 2.2 engine. This allows you to prioritise between fuel economy (3.15 Axle ratio) or towing capability (3.55 Axle ratio).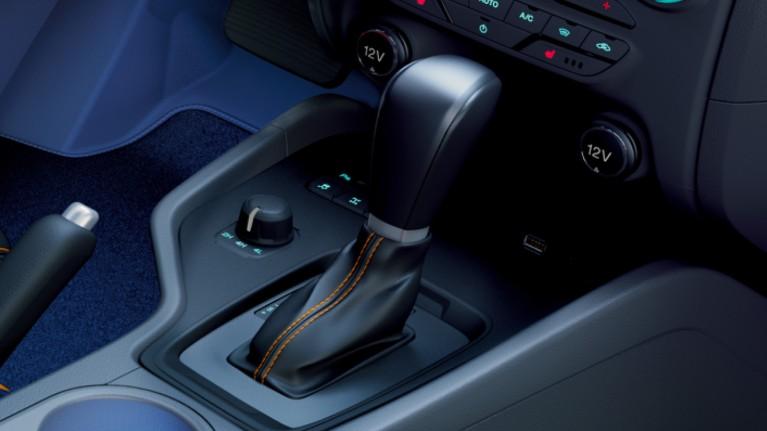 Manual or automatic transmission
There are two different transmissions. A 6-speed manual gearbox that delivers accurate gear-changes and a smooth 6-speed automatic with carefully tuned shifting points.
Safety & Security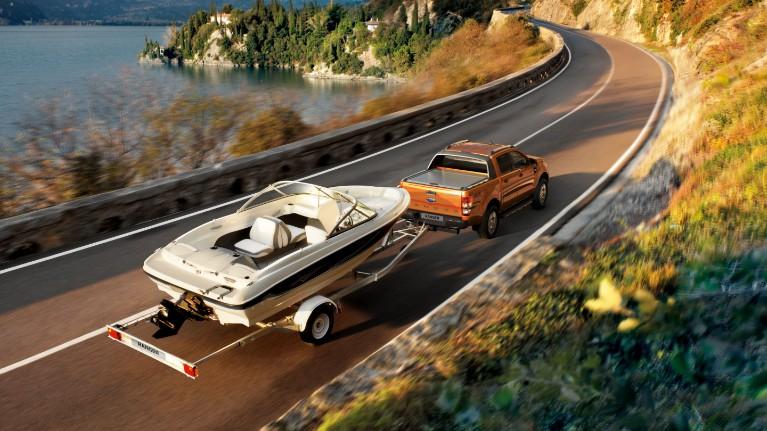 Keeping your trailer safely in line
Trailer Sway Control detects 'snaking' or trailer sway and reduces your vehicle's speed to help solve the problem, making towing more controlled. The system slows the vehicle down by reducing the engine's torque and gradually increasing the brake pressure on all wheels.
Stay in control whatever the conditions
Electronic Stability Control constantly monitors your vehicle's progress. It senses when a vehicle is losing grip and automatically applies a braking pulse to individual wheels, stabilising it. Using advanced sensors from the anti-lock braking and Traction Control System it monitors the behaviour of the vehicle.