Book a test drive or make an enquiry
Overview
First class aisle and window seat. Made for swift, comfortable escapes.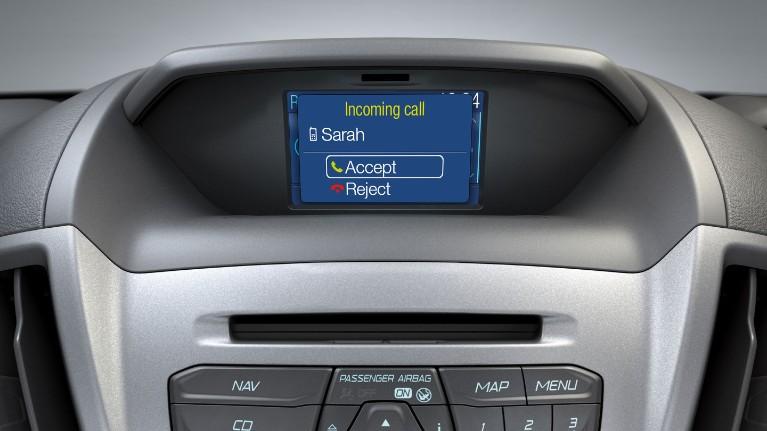 Ford SYNC. Advanced hands-free technology
Ford SYNC lets you control your music and make and receive calls on your mobile, using simple, direct voice commands. You can use voice commands to play songs from a USB or MP3/iPod® too, or stream music from a Bluetooth®- compatible phone. The system even reads your incoming texts aloud (dependent on the mobile phone that is connected).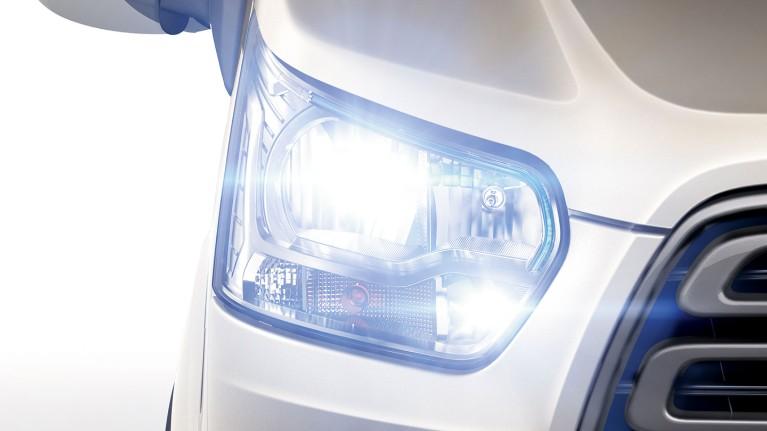 Headlights that turn on automatically when needed
Automatic headlights use a sensor that detects failing light at dusk, or when there's a sudden change in light conditions. This triggers the automatic headlights to turn themselves on, which can make driving both easier and safer.
Driving Experience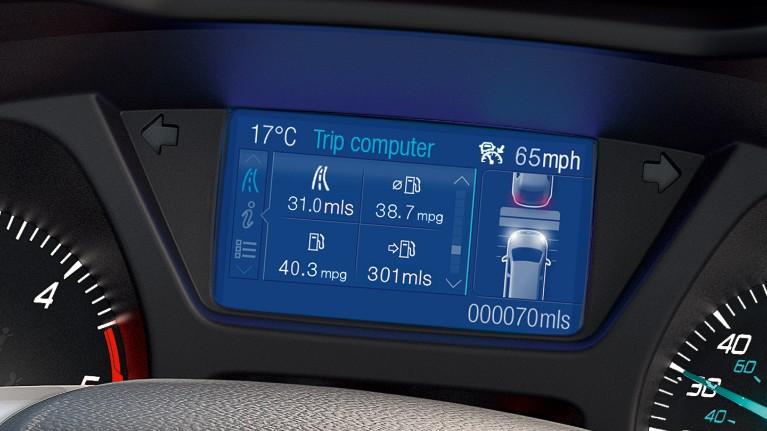 Cruise control that can adapt automatically
With Adaptive Cruise Control technology, you choose the speed you want to drive at and the system will maintain it. If the built-in RADAR sensor detects a vehicle ahead, it will slow your vehicle to maintain a pre-set distance. Once the road in front is clear, the system will accelerate to your chosen speed.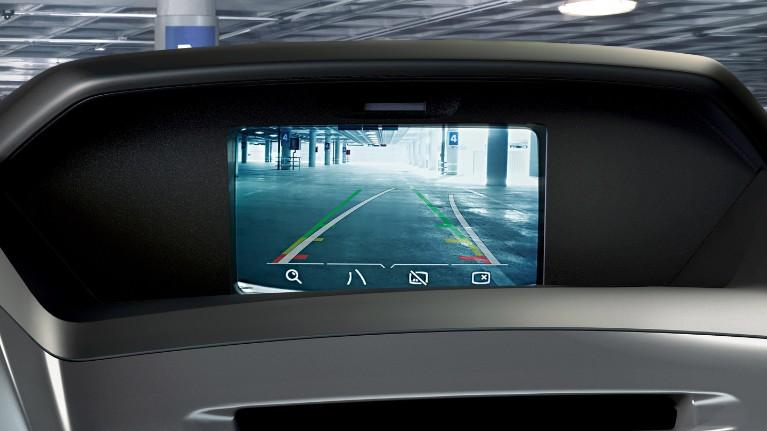 Easier, safer reversing
Bollards, bicycles, low walls… The rear-view camera shows what's behind you on a screen built into the centre console. As well as revealing objects you might miss, the system displays virtual lines to help you park into the smallest of spaces. The camera activates automatically when you select reverse gear.
Comfort & Convenience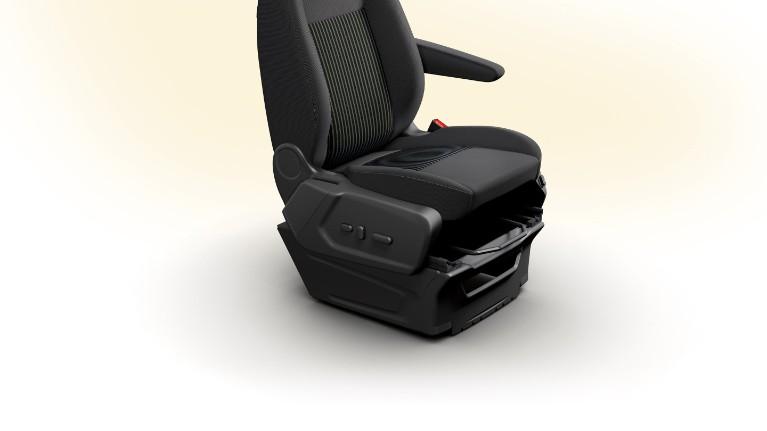 Electrically-operated driver's seat
An ergonomically designed driver's seat includes optional armrest and lumbar support. It's also heated and is 10-way electrically adjustable. So it's easy to find your ideal driving position, or change it for different drivers.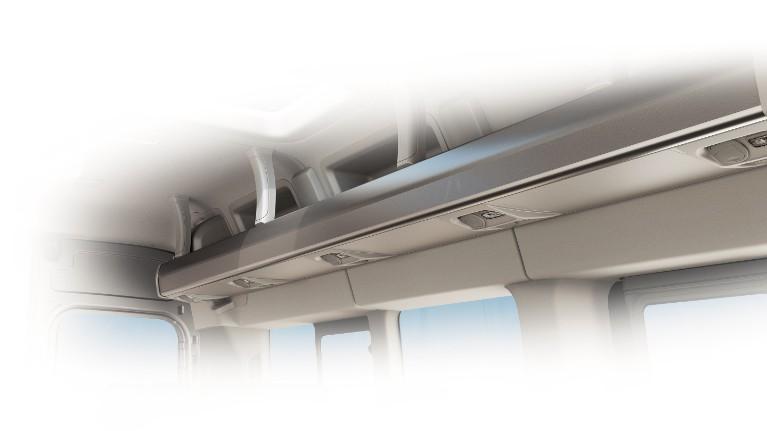 Overhead Luggage Rack
Overhead luggage racks now add greater versatility to the Transit Minibus range
Available as an optional extra with the high roof option on the L3 models and it is standard on the L4 460 model
LED reading lights are standard as part of the luggage racks
Performance & Efficiency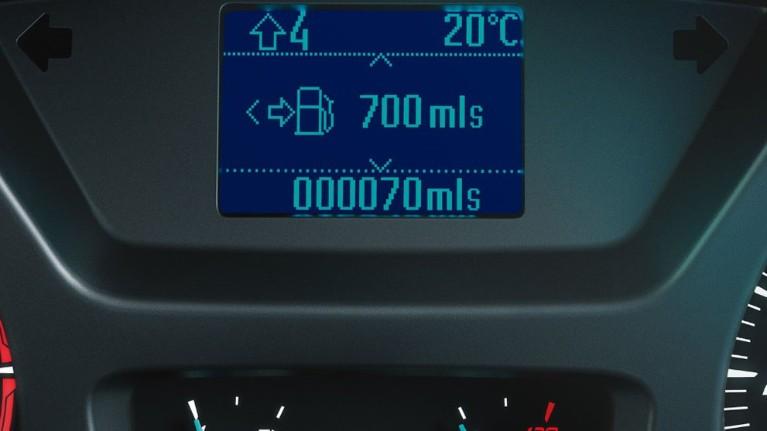 More fuel-efficient gear changes
A Shift Indicator light on the instrument panel tells you when to change gear for maximum fuel efficiency. It's a simple but effective way to help make every journey more economical.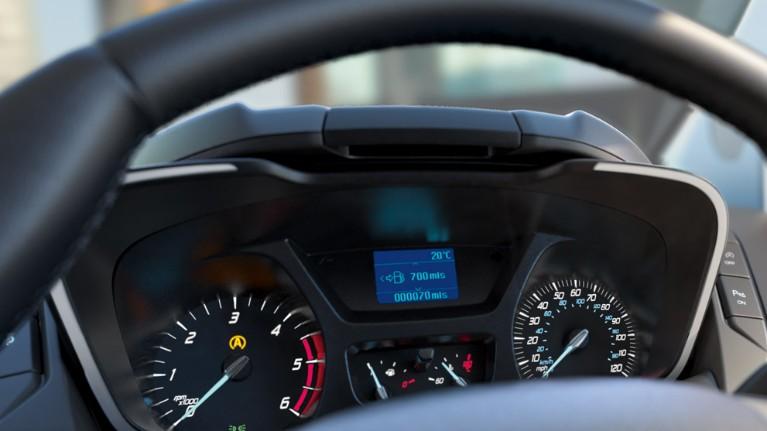 Use less fuel with Auto-Start-Stop
When you stop at traffic lights or your vehicle is idling in a queue, this technology can automatically switch off the engine (while still supplying power to essentials like the headlights, air-conditioning, radio and the Ford SYNC system). When you're ready to move, just depress the clutch and select first gear as usual, or press the accelerator on an automatic, and the system restarts. Auto-Start-Stop is particularly effective in town and city streets, where it can cut fuel consumption by up to 10% (urban cycle).
Safety & Security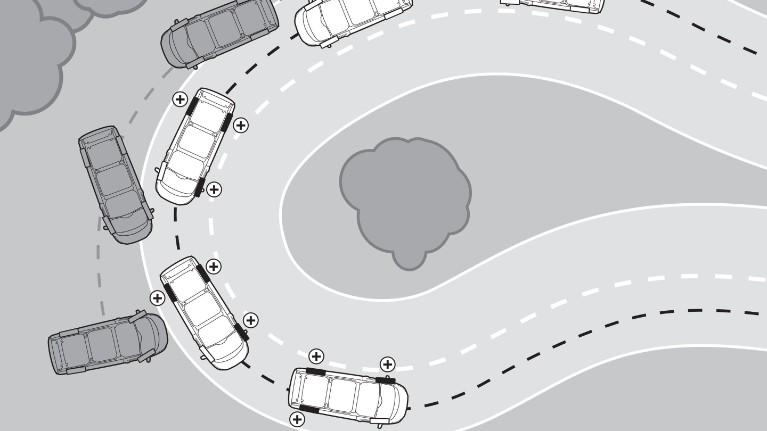 Stay in control whatever the conditions
Electronic Stability Control constantly monitors your vehicle's progress. It senses when a vehicle is losing grip and automatically applies a braking pulse to individual wheels, stabilising it. Using advanced sensors from the anti-lock braking and Traction Control System it monitors the behaviour of the vehicle.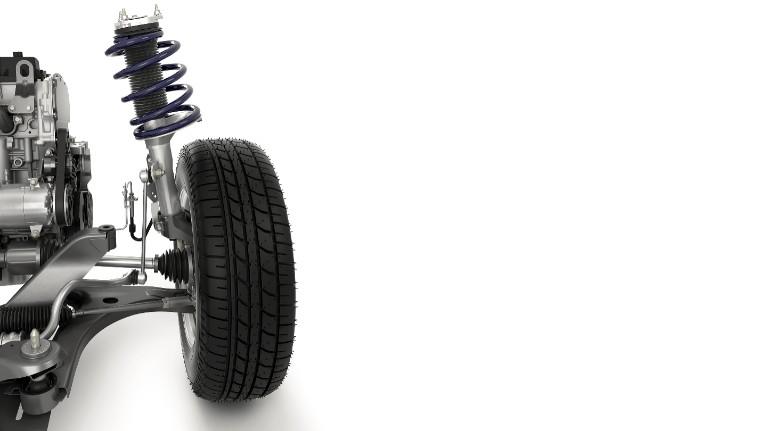 Curvature Control
Curvature Control is designed to help you maintain control of your Minibus if it enters a curve and is travelling too quickly. If the system detects understeer and senses the vehicle may be losing control, it first reduces engine torque then applies braking to help slow you down. This unique technology is particularly effective (and most reassuring) on banked curves with a camber, such as motorway turn-off ramps.
Trims
Base
From £31,035
Heated windscreen
Daytime running lights
High series instrument cluster with trip computer
Cruise control with Adjustable Speed Limiter
Lane Keeping alert
Trend
Front fog lights
Rear privacy glass
High visibility pack
Front and rear manual air conditioning
Reclining seats with armrests